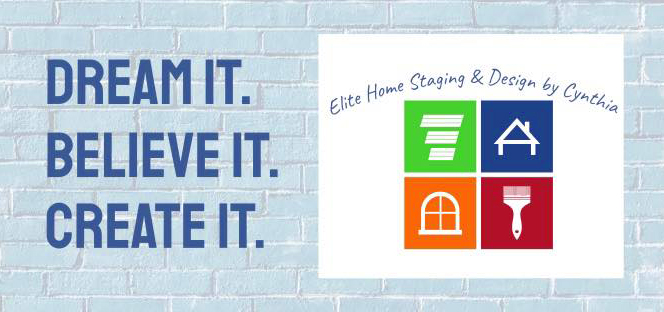 The booming real estate market across Michigan's Great Southwest has been a huge boon for Cynthia Deitemeyer and her three-year old business Elite Home Staging and Design by Cynthia. As a matter of fact, the soaring marketplace has resulted in a new warehouse and office space for her firm in Berrien Springs and additional offerings to her burgeoning clientele.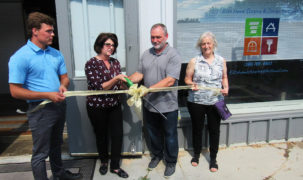 Elite Home Staging and Design by Cynthia celebrated that recent growth last week with a formal Ribbon Cutting ceremony hosted by the Southwest Michigan Regional Chamber at the new building located at 6681 U.S. Highway 31 in Berrien Springs on Thursday afternoon.
The ongoing boom in the real estate market has resulted in the expansion of Deitemeyer's Elite Home Staging and Design by Cynthia, and she says, "We were fortunate to have a client recommend our new location to us, and once we toured it, we knew it would be a perfect fit. It's a large enough space for us to use it as a warehouse to store our staging items, as well as serve as a dedicated office space." The new space utilizes part of the former Erhard Furniture location on M-139/US Hwy 31, that is now owned by and houses Exquisite Homes of Michigan.
Specializing in both residential and commercial staging and design, Deitemeyer prides herself and her company on their ability to transform your space into an eye-catching masterpiece that has helped not only sell residential and commercial space across the region, but also created new energy and life in homes and offices currently being occupied. Cynthia's current service menu includes:
Full staging
Partial staging
Consultations
Interior design
Paint consultations
When asked why she loves what she does so much, Deitemeyer replies, "There's a type of magic in watching the transformation that happens with our client spaces. Combine that with the blessings that we've received to be able to work with an amazing group of people and clients, it's hard to not appreciate and love what we do."
For more information, or to see samples of their work you can visit online at: http://elitehomestagingbycynthia.com, you can also "like" them and follow along at http://facebook.com/EliteHomeStagingbyCynthia or call 269-769-6802.




Read More: Real Estate Boom Contributes to Expansion of Berrien Springs Staging & Design Firm