DB: you often work with zaha hadid architects. is it easier to realize their vision for a project after you have collaborated so often?
TV: zaha hadid architects is one of the studios that we worked with from almost the very beginnings of slashcube back in 2013. after so many years and so many different projects, we feel our studio as part of theirs in a way. with most of the teams we keep a very relaxed relationship, which is quite helpful when dealing with tight deadlines or complex projects. but the great thing with such long term professional relationships is that everything works kind of instinctively. we don't really 'tailor' our way through an image. we don't expect all details and feedback from the team, to be able to create. we build it, always having in mind what the team wants to visualize.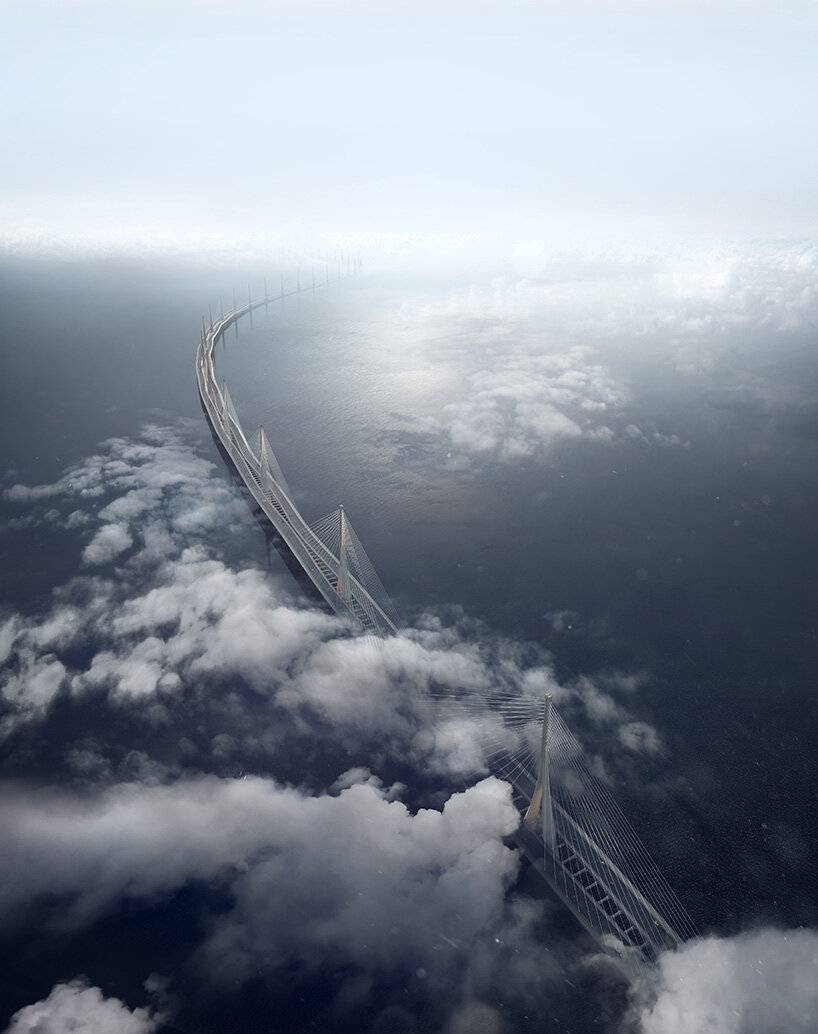 king salman bridge — with zaha hadid architects
TV (continued): so, knowing in advance the studio's own character, the vibe of each individual team and what is the task ahead, we can shorten our communication efforts and also dive into a more creative approach far more easily. also, with really tight deadlines, the stress is minimized as much as possible and we can be more flexible when it comes to last minute decisions, something that would be almost impossible with a studio that you work with for the very first time. the benefit of trusting one's decisions is important when time is an issue and that usually happens easier in such long term professional relationships.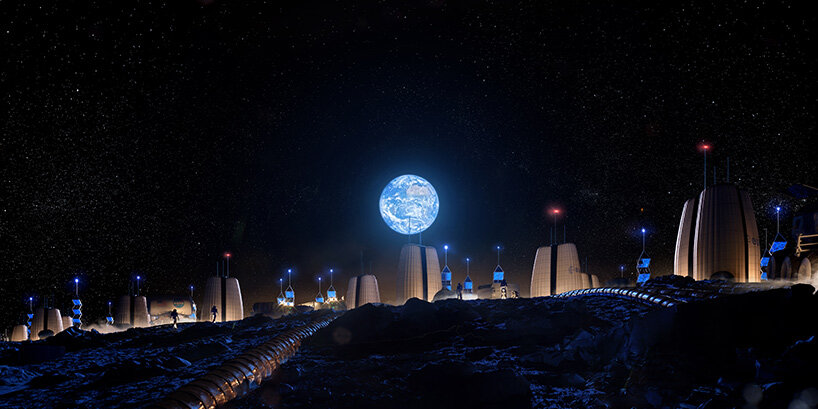 moon village — with SOM | read more about the project here
DB: can you tell us about the brief for SOM's 'moon village' project? how interesting was this commission to work on?
TV: the moon village was really a fascinating experience from start to finish. the hard part was how to envision an idea, create a concept with creative flexibility, without compromising the actual reality of what happens on the moon's surface. you have to have in mind that the whole project is meant to be presented as a 'scientific' example and not just as a romantic conceptual idea. so the balance between 'reality' and 'atmospheric' was crucial. the project itself is very promising. everything is situated on the edge of a huge crater on the south pole of the moon. the aim of the project is to be able to make the moon a 'pit stop' for deep space exploration. excavating frozen water from the base of the crater can provide the rockets with space fuel, thus making deep space traveling much easier, faster and more affordable. the effort was focused on how to show the scale of the masterplan, the geography of the area, and of course to capture a busy and visually realistic establishment, right on the surface of the moon.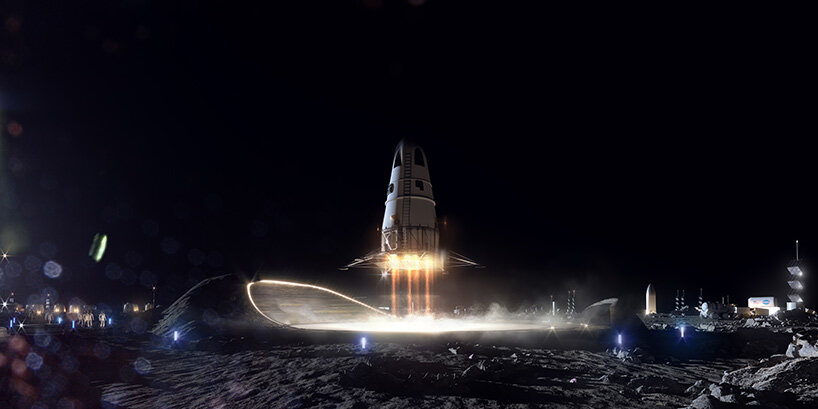 moon village — with SOM
TV (continued): we actually learned a lot about the moon, about the science of materials, logistics of things, such as transferring water, 3D printing with regolith (the moon surface material) and a lot more details…


Read More: slashcube's thomas vournazos on architectural visualization