mario cucinella architects and WASP have completed 'TECLA' — a 3D-printed habitat made entirely from raw earth. built in massa lombarda, italy, the experimental dwelling, which was previously featured on designboom here, proposes a sustainable habitat that can be 3D-printed in a small fraction of the time required by traditional processes, while also significantly reducing waste and emissions. following the completion of the structure, the practice has unveiled the first images of its warm interiors.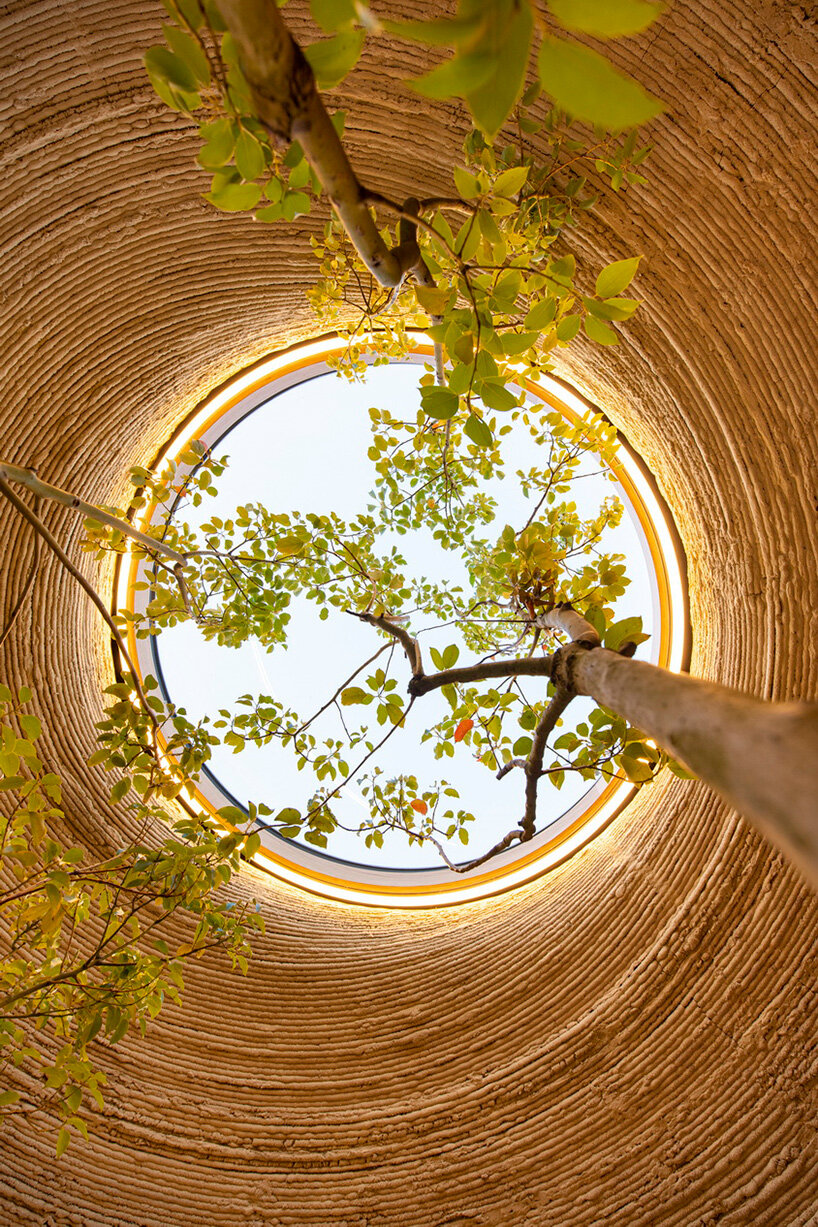 all images by iago corazza
dubbed 'TECLA', after an imaginary city described by writer italo calvino, the name is also a portmanteau of 'technology' and 'clay' — referring to the construction material. in fact, this raw earth material is a blend between soil found onsite, water, rice husk, and a binder which only takes 5% of the whole composition. 3D-printing with clay ensures that the dwelling can be built anywhere in the world using local resources, particularly in rural areas where it's not easy to find construction materials.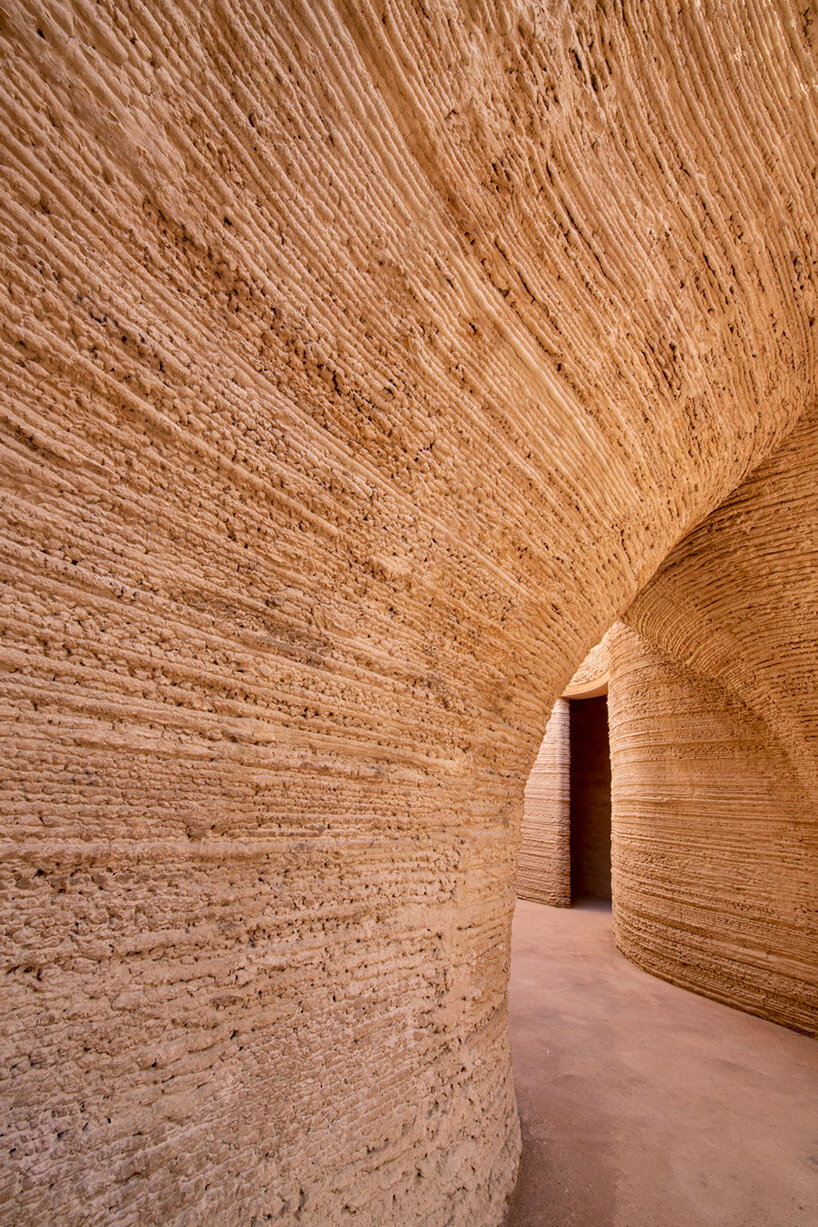 built to adapt to multiple environments, the habitat will also be suitable for self-production through the use of WASP's 'maker economy starter kit'. this approach will limit industrial waste and offer a sustainable model that seeks to boost national and local economies — thus improving the well-being of communities. furthermore, used in the context of a wider masterplan, TECLA has the potential to become the basis for brand new autonomous eco-cities that are off the current grid.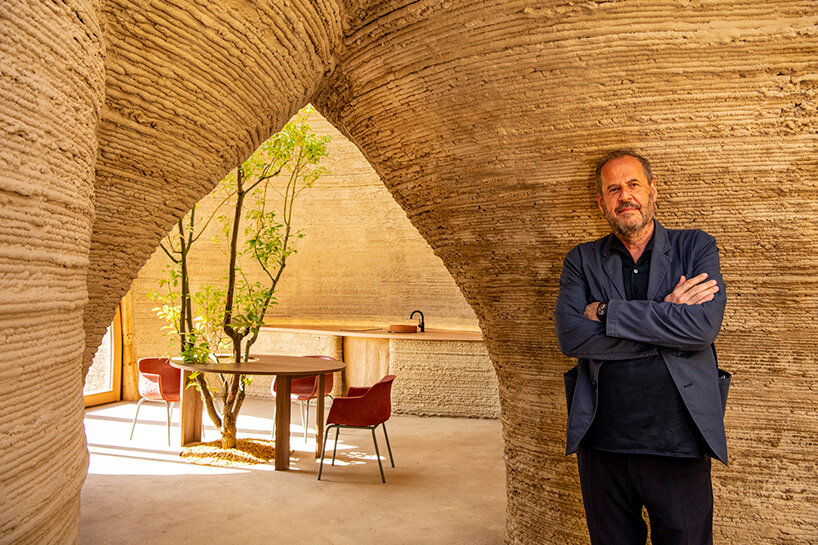 mario cucinella (above) and his firm developed the project alongside 3D-printing specialists WASP
'we like to think that TECLA is the beginning of a new story,' explains mario cucinella, founder and creative director of mario cucinella architects. 'it would be truly extraordinary to shape the future by transforming this ancient material with the technologies we have available today. the aesthetics of this house are the result of a technical and material effort; it was not an aesthetic approach only. it is an honest form, a sincere form.'


Read More: TECLA is a 3D-printed home by mario cucinella architects + WASP