there is only one TON. we all have that chair we idolize, dream of owning, and hope to pass down to be treasured by our next generation. we admire their timelessness, ever-lasting style, and careful craft of its bent timber. but this – the 160-history of a place where wood is constantly bending – is just one part of the famed brand. heritage comes hand-in-hand with innovation. icons like chair 18 and novelties like the split + bloom series sit side-by-side. the old and new mix, bringing together the tried and tested, and adapting them to meet the modern day. many pieces make a whole but there is only one TON.
designboom walks through TON's home in bystřice pod hostýnem – the origin of every single one of their furniture pieces, from its timber to the factory and workers.

all images courtesy of TON
with the place celebrating 160 years, the long history of TON can be perfectly likened to their chairs – full of twists yet seamless. it began with an innovator, a place, and a product; michael thonet built the bent furniture plant in bystřice pod hostýnem, nowadays czech republic, in 1861. surviving both world wars, nationalization in the era of communism, and many name changes along the way, TON – an abbreviation of továrna ohýbaného nábytku translating to bent furniture factory – has manually curved furniture in the same workshop ever since. michael thonet compartmentalized each section of the modern chair, with workers specialized in one task only. paired with unique technologies, the new system revolutionized the industry.
'it was like henry ford's model A in the chair industry,' explains alexander gufler, art director at TON, in an interview with designboom.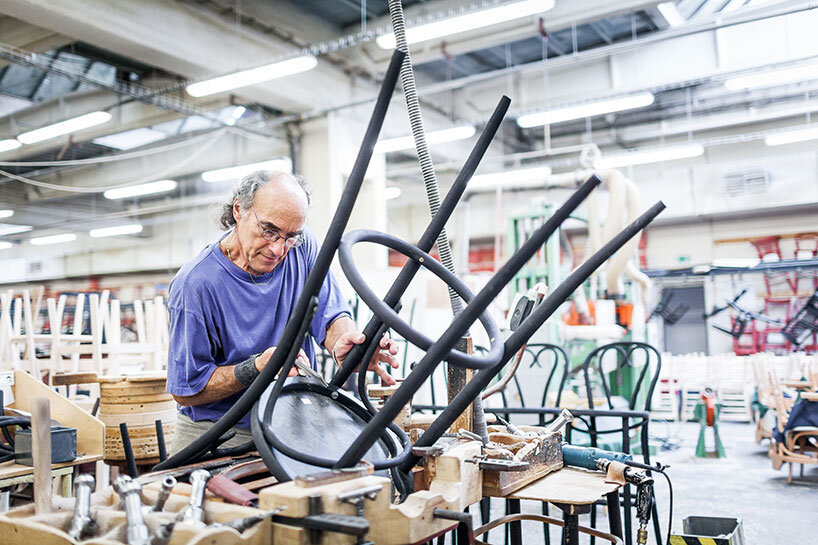 'a lot of things have changed over the last 160 years but the factory, people and chairs have been constant,' continues their art director.
bystřice pod hostýnem became the center of the company. michael thonet created an ecosystem. he understood the need to care for employees; he built houses for them and their families, schools to educate, and even brought the railway to the town. and, likewise, TON became the hub of the community. this sense is still felt to this day. there is a personal connection throughout the company, even with fathers and sons working together in teams in the factory. TON is the local culture.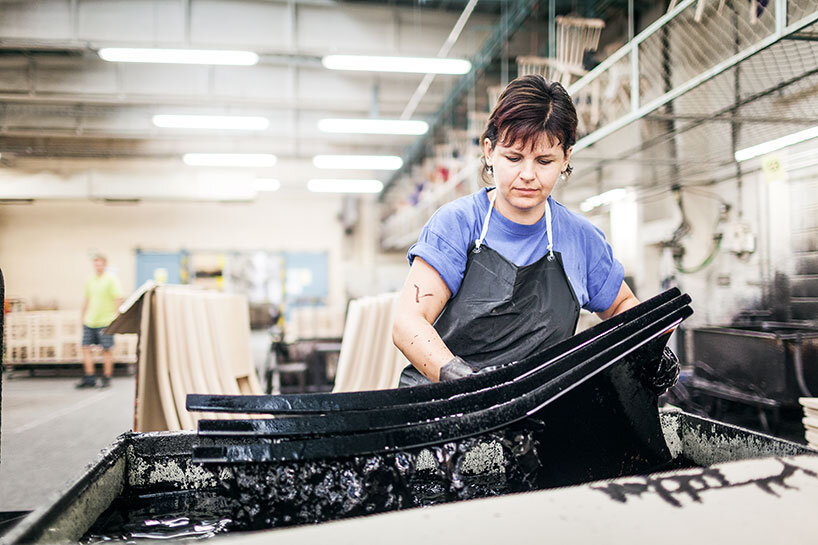 there is a reason for the setting of TON – step out of the factory into bystřice pod hostýnem and you will immediately be surrounded by beech forests. the woodland is the source of material for their making, and all at the brand loves the timber. although best known for it – look at chairs 002, 18 or 30 to name but a few – TON are wood experts rather than just wood benders. they craft with ply, solid and bent wood.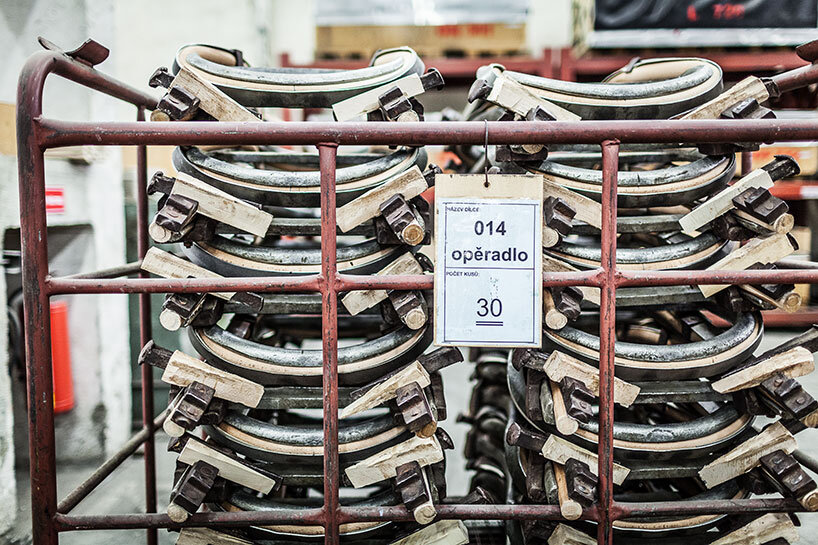 from day one in 1861, this place has made products that were never before possible, and TON continues this mission. their chairs, tables, and furnishing accessories have always been handcrafted to last…


Read More: the history of one innovator, a community and bent wood